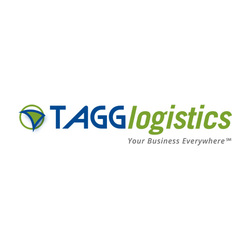 Warehouse Associate: Picker / Packer
Reno, NV
Do you have the ability to pay attention to detail? Do you complete tasks with a sense of urgency? If Yes, then apply today!
TAGG Logistics offers benefits after 30 days to include: Health, Vision, and Dental. Paid Time Off accrued day one and 401 (k) after 60 days. 
Pay: $14.00 per hour plus shift differential premium for evening and weekend shifts 
TAGG Logistics is a growing third-party logistics company that specializes in order fulfillment, distribution and light packaging. We are in need of full-time warehouse associates with excellent knowledge of packing and order picking procedures. Prior experience with handheld scanners and computerized Warehouse Management System a must! Forklift experience preferred, but not required.
Full-Time Employment with the following shifts available:
Days: Mon-Fri: 8 am- 4:30 pm
Evenings: Monday-Thursday: 4:30 pm-3 am
Weekends: Fri-Sun: 6 am- 6:30 pm
Job Duties:
Pack, tape and label items into boxes for shipping
Pick items from pick sheet or RF scanner
Utilize RF scanner to ensure correct item is being picked/packed to be shipped
Loading/unloading totes
Requirements:
High school diploma or GED
Forklift experience or pallet jack experience preferred, but not required
Excellent organizational skills
Ability to pay attention to detail, as well as complete orders with a sense of urgency
Ability to perform cycle counts, put ways and replenishment of inventory
Ability to stand for long periods of time
Ability to work harmoniously with a diverse population
35888715