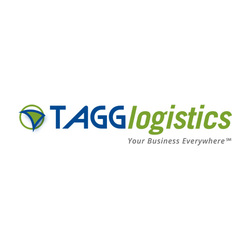 Quality Control Auditor
Hazelwood, MO
Do you have the ability to pay attention to detail? Do you possess the ability to document audit findings? TAGG Logistics offers Medical, Vision and Dental insurance after 30 days of employment, 401 (k) after 60 days and Paid Time Off accrued first day of employment. Wait, it gets better! There is currently a retention bonus to include: a $100 bonus after 30 days, a $200 bonus after 60 days and $500 after 90 days of employment.

TAGG Logistics (www.tagglogistics.com) is a growing third-party logistics company that specializes in order fulfillment, distribution and light packaging. We are hiring full-time quality control auditors. The Quality Control Auditor opens cases, breaks down pallets, audits customer orders and re-assembles cases before being shipped to customers.

Full Time: Monday-Friday 8a-4:30 pm
Monday-Thursday 4:30 pm- 3 am

Job Responsibilities Include:
Removing product either from a conveyor belt or pallets, as well as opening cases to verify correct items and quantities are properly packed and damage free
Correct errors by replacing incorrectly picked units/cases of product, removing excess units, or adding missing units/cases
Repackage, tape and palletize audited cases
Record and complete paperwork to reflect audit results in a timely manner
Ensure product integrity is maintained throughout auditing process
Report all discrepancies to supervisor and ensure all discrepancies are resolved prior to repacking
Safely operate powered industrial equipment, including pallet jacks, forklifts and reach trucks
Adhere to company policies, standards and best practices, including safety and attendance standards
Other duties as assigned by management.

Job Requirements:
Six to twelve months experience safely operating PIT equipment and auditing or other warehouse experience, possess a high school diploma, strong detail orientation, must be able to read English, demonstrate effective oral and written communication skills, proficient in basic math skills to include addition, subtraction, multiplication, and basic computer skills.

Salary: $14.00 per hour with shift differential premium

Job Type: Full-time
Pay: From $14.00 per hour

COVID-19 considerations:
Employees will be pre-screened for symptoms of Covid-19 and have temperature taken daily on site.

19092