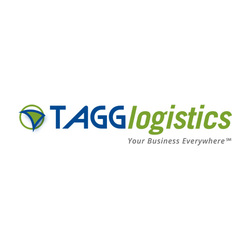 Operations Supervisor
Sorry, this job has expired.
Hazelwood, MO
Are you an experienced Warehouse Supervisor? Can you motivate employees to reach production goals? TAGG Logistics has a great opportunity for you to establish a long-term rewarding career. 
The salary for Operations Supervisor is $50,000 annually, depending on experience. This is a 2nd shift position.
TAGG Logistics offers an organization focused on technology, intellectual capital, and sustainable processes where our people make the difference every day.
Quality employees are the key to our success! Since the creation of TAGG Logistics, our commitment to a positive workplace extends beyond our facility walls. As a result, TAGG Logistics offers a comprehensive group insurance program, competitive compensation, a commitment to a safe work environment, open and honest communication and ongoing training of our employees.
Benefits after 30 days to include:
• Medical, Vision, Dental
• 401(k) after 60 days
• Paid time off accrued first day of hire and can be used after 90 days of employment
Duties & Responsibilities
The Operations Supervisor will assist the Distribution Center Manager or any manager he/she is reporting to for the overall performance of the warehouse and operations. You'll also plan, organize, help staff, direct, and control the warehouse activities. The selection, training, and motivation of the workforce are key responsibilities. You will be accountable for achieving company objectives in regard to safe workplace, properly trained workforce, labor cost efficiency, employee productivity, customer service, efficient storage, and accuracy.
Requirements
• High school diploma or GED
• 5 years of distribution supervisory/management experience leading a staff of 15+ employees in operations of at least 60,000 sq. ft.
• Experience with WMS, metric-driven operations, labor, and resource management.
• Ability to follow procedures and instructions.
• Ability to listen to employee's needs and concerns, motivate, and create teams.
• Ability to monitor and evaluate associate's performance, conduct periodic reviews, set goals, coach and cross-train.
• Must be proficient in Microsoft Office Applications (Outlook, Excel, and Word)
• Ability to successfully develop and maintain customer relationships
• Ability to participate in a team environment focused on hard work and fun
• Must be detail-oriented and possess strong communication skills
We are an Equal Opportunity Employer.
17662814